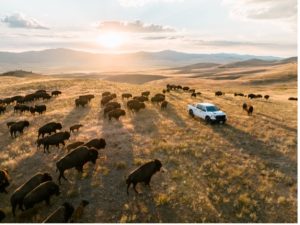 Roam Free Bison Ranch is a veteran and woman-owned ranch that's centered on regenerative meat production.
Animal welfare and healthy eating are top priorities for these agriculture enthusiasts—luckily, they can focus on both with help from their Ram 1500 Rebel. Located in Western Montana and founded by Jon Sepp and Brittany Masters, Roam Free works to leave the land better than they found it.
The bison on this ranch will never know confinement. They're able to wander across the native prairie with thousands of restriction-free acres to graze. At Roam Free, wildlife and even predators are left unbothered, and native grasslands are preserved.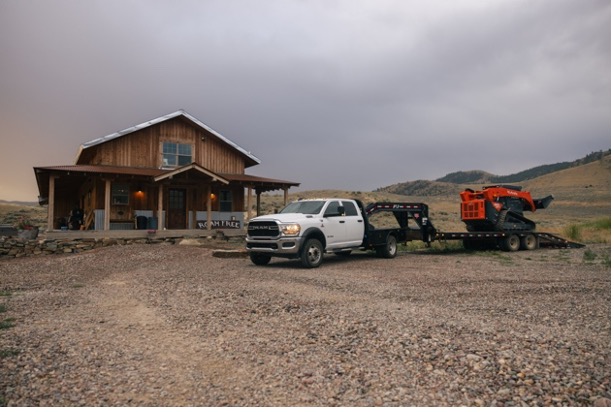 While Bison love to meander across the prairies, people need the right tools to keep up with the herd. Their Ram Chassis Cab has a 6.7L Cummins® Turbo Diesel I6 engine and an up-fit-ready frame to help the Roam Free crew haul heavy equipment, fencing materials and other large items across the pastures.
Healthy animals benefit humans and the earth, which is why Roam Free also uses something called "Low-Stress Handling" to interact with the bison. This approach helps maintain a healthy relationship between the bison and the handlers. Low-Stress Handling also helps to increase the bison's immunity and improve their reactions and behaviors.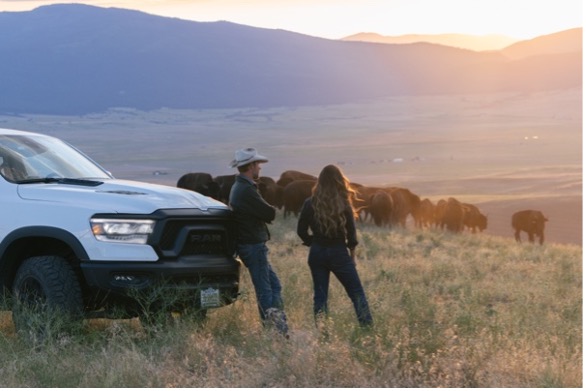 In addition to promoting biodiversity and a natural ecosystem, Roam Free produces grass-fed and hormone-free regenerative bison meat with no fillers or additives. They're most known for Bison Bites and Jerky which are naturally gluten, sugar, and soy-free. Bison jerky provides more protein, fewer carbs, and healthier ingredients than leading beef and pork jerky options.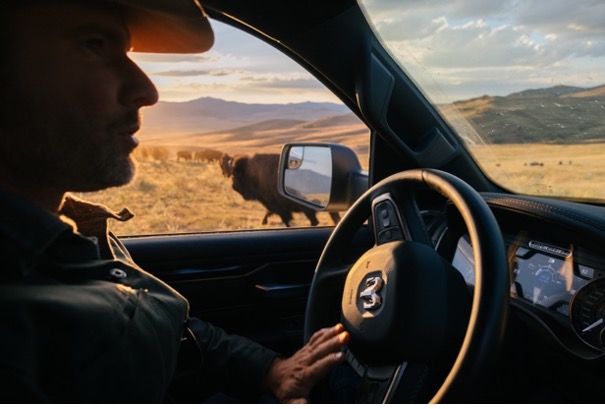 While hands-on work is a driving factor behind Roam Free's success, physical labor isn't always enough on its own. That's why the ranch depends on Ram trucks to help get the job done—whether that job be hauling equipment or traversing the grasslands.
Everyone at Roam Free Bison Ranch works hard to restore health to the earth while one-upping the modern food system. Learn more about Roam Free Ranch at goroamfree.com.