Aaron "Wheelz" Fotheringham is a pioneer in the world of action sports and an inspiration to all who meet him. He is also a brand ambassador for FCA DriveAbility. Please enjoy his latest guest post, and keep an eye on the FCA DriveAbility Instagram and Facebook pages to see more great posts from Wheelz.
This might sound crazy, but a month into the new year, I can't help but look back on 2020 with gratitude. With most live events postponed for the time being, I finally had the chance to focus on things I didn't have time for before, like learning to build custom wheelchairs and of course taking more road trips in my Ram 1500!
I tend to be rough on my chairs and so over the years I've had to pick up welding as a necessity and a hobby, and I always dreamed that one day I would build my own chair. When I found myself with unexpected downtime, I knew I had to take advantage of it. In the last year I've made close to a dozen chairs, not all of them perfect, but each an improvement on the one I built before. As I learn more about the building process, I find myself doing a ton of driving around town, getting materials and tools, and of course spending too much time in Vegas traffic! Honestly my Ram 1500 Rebel is a great asset and one of the tools I use the most in the whole process. But building the chairs is just the beginning, they also need to be tested — and that is the fun part!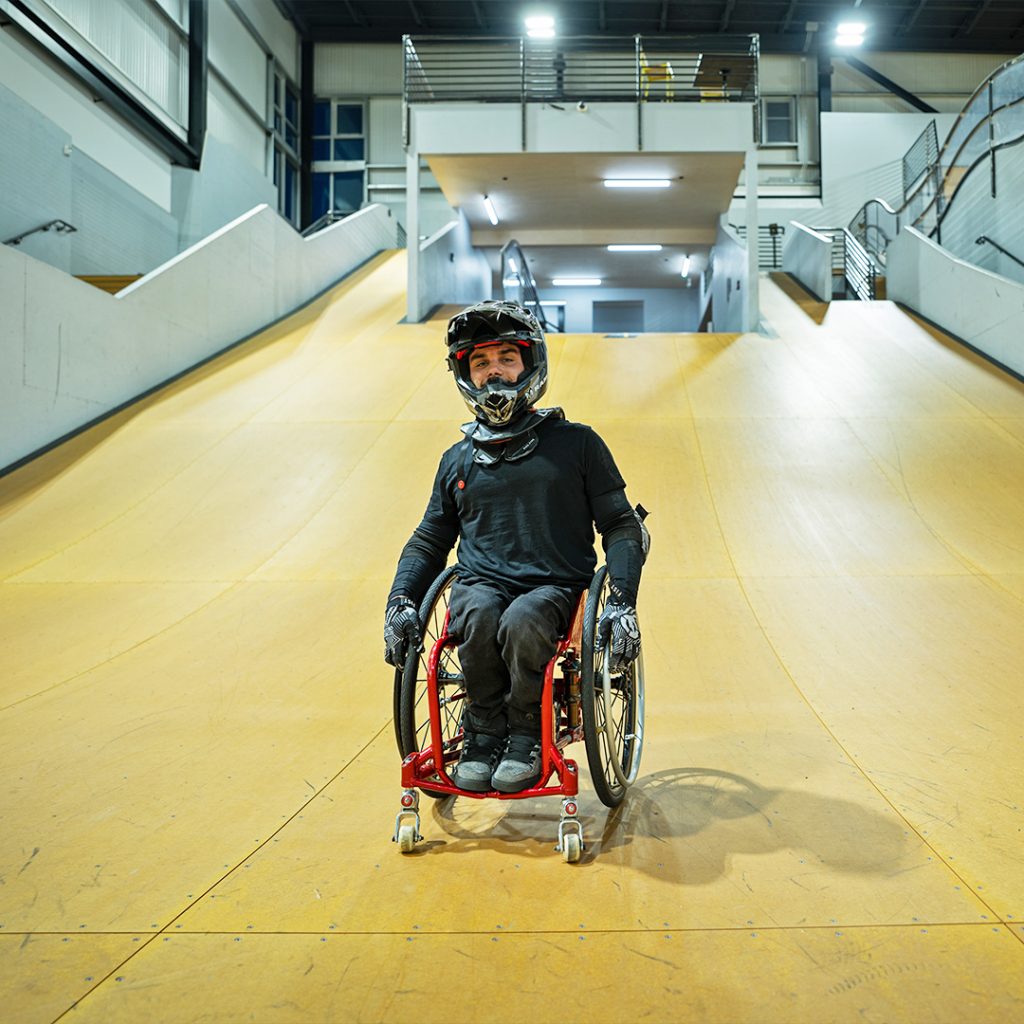 For my latest build I went with red and black upholstery. Guess where I got the inspiration – my Ram 1500 Rebel. Once the new chair was complete, I made multiple trips to give it a proper test on the big ramps in Park City, Utah. On one of my most recent trips, I ended up getting some massive air and even with a few rough landings the chair held up very well.
I am a firm believer that working hard needs to be immediately followed by playing even harder. So when I'm not riding or working on chairs, I'm probably hauling a trailer on my way to go camping and spending some time 4x4in'. One of the best things about my Ram 1500 Rebel is being able to get down and dirty on the trails, while simultaneously riding in luxury — the very best of both worlds.
It's hard to know what challenges and obstacles this year will bring, but I am confident that FCA DriveAbilty and my Ram 1500 will be there to help me face whatever comes my way, all while riding in style. Now that's #Living Forward.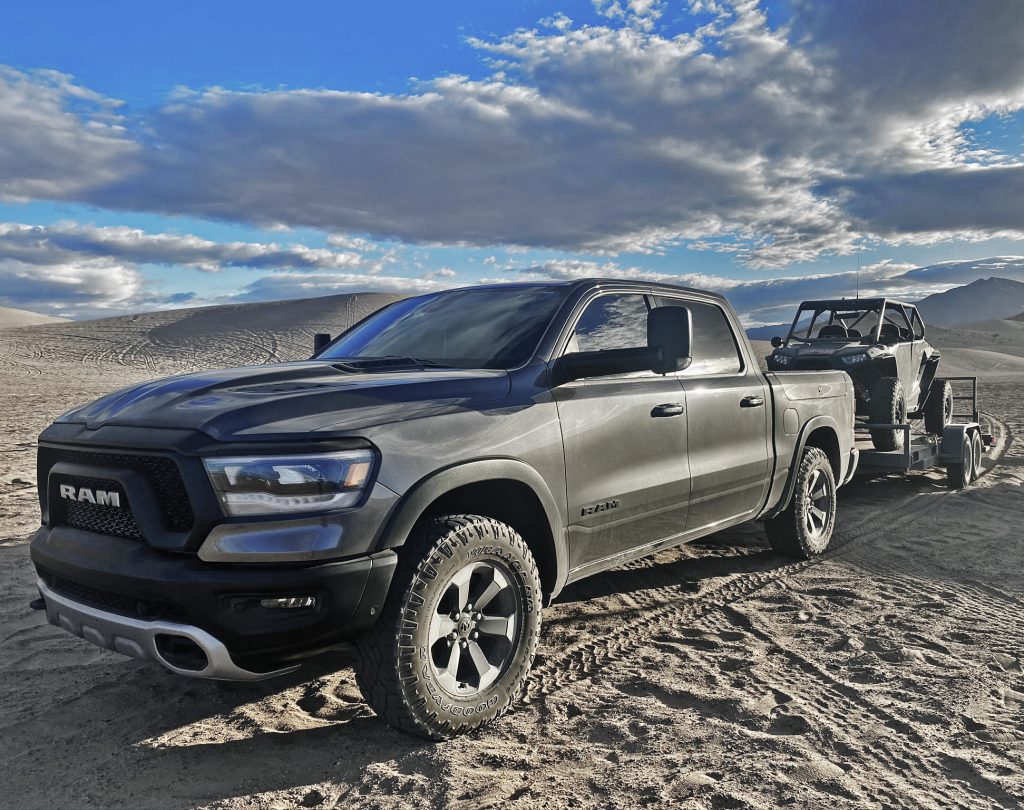 The FCA DriveAbility program provides customizable adaptive upfits to help make life easier for people with disabilities. Visit the program website to learn more about the available $1,000 reimbursement on the purchase of qualifying equipment.