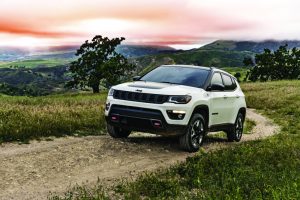 When it comes to selecting the right work vehicle for a given industry – from building and contracting to real estate to mobile car detailing and so on – one size definitely does not fit all. Few REALTORS® have a need for, say, a Ram 4500 Chassis Cab, yet a large number appreciate the there-when-needed capability of the Ram 1500 light-duty pickup truck. While HVAC professionals might enjoy the luxury and comfort of the Chrysler 300, the Ram ProMaster® cargo van with its spacious interior is, for most, a more obvious choice.
To that same end we know that on a day-to-day basis relatively few businesses require the legendary off-road capability available with select Jeep® Brand vehicles. Then again, how foolish would it be for us to assume that NO entrepreneurs regularly take their business off-road?
For those entrepreneurs who make their living literally off the beaten path (and those who spend their time there when the workday is done), we're happy to share this video of the All-New 2017 Jeep Compass Trailhawk, the next in a long line of ruggedly capable off-road-ready Jeep Brand vehicles. Please enjoy.
Visit your local BusinessLink dealer to learn more about the All-New 2017 Jeep Compass Trailhawk or another work-ready vehicle from FCA US LLC.