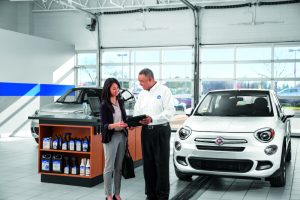 With sensors, alerts and alarms to notify drivers of all sorts of potential issues, from unbuckled seat belts to low tire pressure, today's vehicles are increasingly in tune with the safety and security of their occupants.
That said, there really is no substitute for driver vigilance. When it comes to replacing tires or brakes, for example, a warning light or some other alert is helpful, but not necessarily the only indication that service is required.
The videos below outline the numerous ways drivers can determine if and when their brakes and tires need replacing. More accurately, each video in this blog post – Part 3 in a series called Mopar® Maintenance Tips (see Part 2 here) – helps drivers recognize when it might be time to visit their local vehicle-maintenance professionals.
Tire Replacement

Description: Has it been a while since you got new tires?
Brake Replacement
Description: How long your brakes last depends on where, what and how you drive. Changing your worn-out brakes on time can help you save money and prevent damage to your vehicle. Watch to learn about six warning signs of brakes in need of replacement.
You work long hours and so do the vehicle-maintenance pros at FCA US LLC – join our free BusinessLink program to take advantage of the extended service hours available to small businesses like yours.