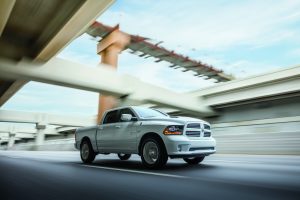 For the countless professionals who spend hours each day working from the road, a comfortable, efficient, capable and technologically advanced car, truck, SUV or minivan is not so much a luxury as it is a necessity. It's no wonder then that so many pros in so many vocations depend on Chrysler, Dodge, Jeep®, Ram and FIAT® Brand vehicles.
In fact, at last count, there were 10 major trade associations partnered with FCA US LLC, including the National Federation of Independent Business, the Associated General Contractors of America, the National Association of REALTORS® and the list goes on.
Whatever the association, it would seem the goal, at least in relation to FCA US LLC, is largely the same – to provide for its members an opportunity to save big on quality work vehicles.
Consult this list or visit the benefits page on your association's website to find out if you're eligible for an exclusive $500 benefit from FCA US LLC. But first, enjoy this video of hardworking professionals like you discussing the value that Chrysler, Dodge, Jeep, Ram and FIAT Brand vehicles bring to the job.
Pro Tip: The $500 vehicle allowance available through membership with our partner associations can be used in conjunction with (i.e., not in place of) other deals and incentives, further increasing your chances to save. Speak to the experts at your local Chrysler, Dodge, Jeep, Ram and FIAT Brand dealership for information on all offers currently available.