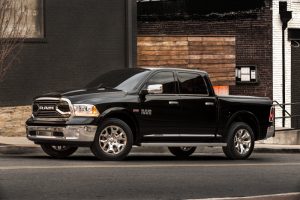 Ask any hard-hat professional what defines a great work truck and he or she might list the following attributes – superb ride and handling, innovative yet common-sense cargo solutions, a comfortable yet durable interior and, finally, top-level performance capabilities in terms of hauling, towing and horsepower.
Owners of the Ram 1500, when asked what qualities they appreciate most about their own trucks, might give the same answer.
By definition and design, the Ram 1500 is a capable, dependable and reliable work truck. Those who drive it already know. Those who would like to learn more should spend time watching the five videos below. Each one features a different element of the built-for-work Ram 1500.
Ram 1500 | Defined
Ram 1500 | Ride and Handling
Ram 1500 | Cargo
Ram 1500 | Interior
Ram 1500 | Performance
Visit your local BusinessLink dealer to learn more about the Ram 1500.