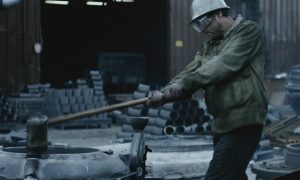 Less important than what you do for a living is why you do it and for whom.
That's the message in "Praise," a recent TV spot from Ram Trucks and another in a long line of thought-provoking videos produced by the brand.
Following in the footsteps of "Farmer," "Courage is Already Inside" and other must-see content, "Praise" is just as much a celebration of hard work and determination as it is a salute to those who understand the value of a job well done.
Stay tuned to the FCA Work Vehicles US blog to see more engaging content from the entire FCA US LLC family of brands.