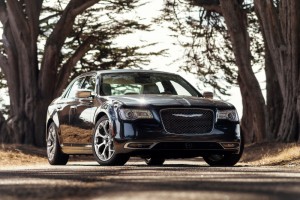 Beauty may be in the eye of the beholder, but thanks to Kelley Blue Book, the 2016 Image Award for "Best Car Styling Brand" is now in the hands of the Chrysler Brand.
"When it comes to design at FCA, it isn't just a job; it's passion and creativity that our designers live and breathe every day," said Ralph Gilles, Head of Design, FCA – Global. "We are enjoying the process of redesigning and reimagining the brand quite literally from the inside out."
Chrysler Brand vehicles include the Chrysler 300, the Chrysler 200, the Chrysler Town & Country and the all-new Chrysler Pacifica.
"Receiving this award from Kelley Blue Book reaffirms the Chrysler Brand's long reputation as a leader in design, performance and innovative technology, all at a great value," said Tim Kuniskis, Head of Passenger Car Brands – Dodge, SRT, Chrysler and FIAT, FCA – North America. "This award is an honor for Chrysler as it is based on consumer perceptions of our brand."
The 2016 Kelley Blue Book Brand Image Awards recognize automakers' outstanding achievements in creating and maintaining brand attributes that capture the attention and enthusiasm of new-vehicle buyers. Brand Image Award winners are determined by evaluating annual new-car buyer perception data and award categories are calculated among luxury, non-luxury and truck shoppers. According to the editors at Kelley Blue Book, "Chrysler won 2016 Best Car Styling Brand, driven by the 300."
Schedule a test drive today to experience for yourself not just the award-winning styling, but the capability, affordability and efficiency found across the entire Chrysler Brand lineup.