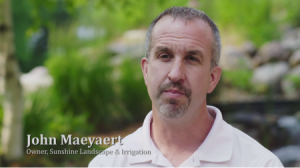 In today's hyper-competitive vehicle market, offering small businesses ultra-capable work vehicles like the Ram ProMaster City® is only half the battle. Just as crucial is giving small-business owners the top-notch service they deserve, from the showroom floor to the service bay and all areas between.
Here at FCA Work Vehicles US, we not only take our commitment to customer service seriously, we combine it with purchase incentives and other perks in a free program called BusinessLink. Here's a look at what BusinessLink can do for small businesses like Sunshine Landscape and Irrigation, a landscaping company just outside the Twin Cities in Corcoran, Minnesota.
Remember, enrollment in BusinessLink is free. Start the enrollment process today to get the most out of your work vehicle.