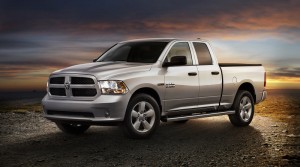 The 3.0-liter EcoDiesel V6 engine is many things – powerful, efficient and award winning, to name just a few. One thing it is not is a flash in the pan, as for the third consecutive year the 3.0-liter EcoDiesel V6 engine has been named one of Wards 10 Best. Not only has this engine spent more time on the list than any other 2016 honoree, it is also the lone representative of clean diesel technology for the second straight year.
"We are never content to rest on our laurels, so our engineering team worked overtime to make a great engine even greater," said Bob Lee, Vice President and Head of Engine, Powertrain and Electrified Propulsion Systems Engineering. "For model-year 2016, customers who choose our 3.0-liter EcoDiesel V6 will experience more of the attributes they were seeking when FCA US became the first automaker to equip a light-duty pickup with clean diesel technology."
For 2016, FCA US powertrain engineers introduced new strategies to better manage combustion within the engine. Consequently, the U.S. Environmental Protection Agency (EPA) has rated the 2016 Ram 1500 EcoDiesel pickup at 21 miles per gallon (mpg) city, 29 mpg highway and 24 mpg combined*.
FCA US engineers also developed additional controls to shape torque demand. The outcome improves part-throttle performance during rolling pedal tip-in, as well as acceleration from stop. The enhanced response affords greater control of the engine's prodigious torque (420 pound-feet of torque, to be exact) for a driving experience that is smoother and more comfortable than before.
"The 3.0-liter from FCA was one of three diesels in pickup trucks we tested this year for Wards 10 Best Engines, and we expected a tough fight among them all," said Tom Murphy, executive editor WardsAuto World. "But the Ram 1500 proved superior and continues to impress us with ideal measures of power, torque, refinement and luxury-car smoothness. "
The 3.0-liter EcoDiesel V6 also is available in the 2016 Jeep® Grand Cherokee. When so equipped, the Grand Cherokee is rated a best-in-class 30 mpg on the highway†. In addition, the EcoDiesel-powered Grand Cherokee boasts unsurpassed driving range of more than 730 miles. Stats like these make it, as well as the 2016 Ram 1500 EcoDiesel, a smart choice for small-business owners looking for more efficient yet still powerful work vehicles.
Contact your local BusinessLink dealer to learn more about award-winning vehicles and engines like these.
 *EPA estimated mpg with 3.0L EcoDiesel V6 engine and eight-speed transmission, 4X2 HFE model. Actual mileage may vary.
†Based on the 2015 Ward's Middle Sport/Utility Vehicle Segment. Excludes other FCA US LLC vehicles. EPA estimated mpg with 3.0-liter engine and 8-speed automatic transmission, 4×2; 24.6-gallon fuel tank. Actual mileage may vary.