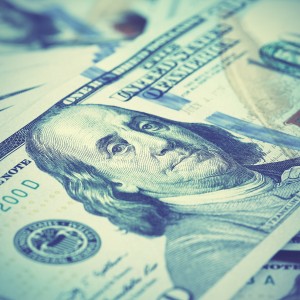 Update! On December 21, 2015, the U.S. House and Senate approved a bill to return the Section 179 deduction to 2014 levels, permanently raising the deduction limit to $500,000. The new, higher deduction limit is retroactive to qualifying purchases made since January 1, 2015. Please note that businesses must make the capital investment by December 31, 2015 in order to take advantage of Section 179 on this year's taxes.
Section 179 of the U.S. tax code presents a welcome opportunity for small-business owners like you to save money at tax time. An economic incentive designed by the U.S. government, Section 179 allows taxpayers to deduct the full purchase cost (within limits) of certain types of property from their federal taxes for the year the property was purchased.
In recent years, the Section 179 deduction limit climbed as high as $500,000. While this year's limit on qualifying purchases currently sits at the minimum – $25,000 – there is a strong chance Congress will again raise the limit, as explained in the video below from NFIB.
Even if limits remain at current levels, Section 179 could still result in significant savings for small businesses, as most business equipment qualifies for the deduction. This includes tangible goods like vehicles, machinery, computers, software and office furniture. The IRS website has a full list of qualifying equipment; just keep in mind that to qualify for the deduction, more than 50% of the property's use must be in the service of a trade or business. Not only that, the equipment must be put into service during the year it was purchased.
The amount you can deduct via Section 179 is generally equal to the purchase price of qualifying property up to $25,000 (for now). There are some limitations, including a limit for businesses that purchase more than $200,000 in qualified equipment. Consult the IRS website for a more detailed explanation of deduction limits. Click here for the estimated depreciation and Section 179 expense allowances for Chrysler, Dodge, Jeep®, Ram and FIAT® brand vehicles.
Once again, it's important to note that changes favorable to small-business owners could be coming to Section 179, retroactive to the beginning of this year. Stay tuned in coming days to the official FCA Work Vehicles blog, as we'll be posting updates to this story as warranted.
Special Report on Section 179 Tax Code | NFIB from NFIB Small Business on Vimeo.