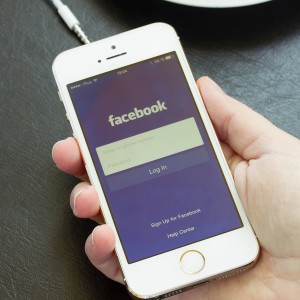 How quickly do you upload photos of birthday parties or family vacations to Facebook? You can and should promote your business with the same gusto with a business Facebook page.
Next to Google, Facebook is the biggest online billboard on the planet. You can reach thousands of people close to where you live and do business. The costs are minimal and the potential benefit is huge.
How to make a Facebook business page
Facebook business accounts are free and easy to set up. All you need is an account and about an hour each week to update your page. Before you start, consider how you want to present your business to potential Facebook fans.
First, gather the facts: your company name, address, phone numbers, email, website, prices and business hours. Facebook lets you include all this info, including directions to your location. Write a brief description of what your company offers.
Next, get visual. Facebook allows you to place two images on your main page. One is small and square; most businesses use their logo. For the second picture, which is large and wide, use a fun, colorful picture you took at your business. Find one that shows off your work in the best possible way. Remember, you can always update the picture at any time — and you should!
Now you're ready to set up your Facebook page. Fortunately, Facebook has good directions that walk you through the process.
How to maintain it
Once your business Facebook page is complete, you have two more tasks. One, you need to create regular posts. And two, you need to find and connect with your customers on Facebook.
Why do you need to post? Every time you add a photo, a link to an article or add anything new to your business Facebook page, you are creating an opportunity for people to find you. Like Google, people search Facebook for information. If they like your business, they will share it with their friends.
People on Facebook love photos. Share new, fun pictures as often as you can. You want to convey that your business is a professional and friendly place — show its people and personality! Be sure to include a link to your website in each post.
Ideally, you should post once a week. Other post ideas could be writing about a new product or service, featuring photos of your customers (get their permission first) or extending holiday or seasonal greetings. See what businesses like yours are doing and do something similar — but more creative!
How do you find new customers on Facebook? Facebook's advertising software program lets you target people in your area. The cost can be as little as a few dollars a day.
Or, you can simply tell your customers to follow you on Facebook. Reward those who follow you with special deals. Being social can be good for business!