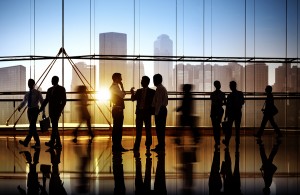 You can spend lots of money on advertising, cold-calling and trade show participation, but none of them will generate as many loyal, profitable customers as referrals. Why? Because customers don't want to just take your word that your painting skills are exceptional, or that your car repair service is extremely reliable. They want to hear it from your customers. That's a referral.
Think about it. If your sister tells you that you have to try the dulce de leche the new local bakery makes, you're much more likely to stop in for some than if you had only seen an ad. Word-of-mouth referrals are priceless.
In fact, a Nielsen study found that word-of-mouth recommendations are the most influential form of advertising — they're trusted 84 percent of the time, more than any other source. That's a big number.
The more your customers tell others positive things about your business, the more leads you'll receive, and the more business you'll do. That's the biggest benefit, but there are other benefits of referrals, too:
Higher-quality prospects: Since your customers know you and they know their friends and colleagues, they know who will be a good match for your business. This is called the "better-matching mechanism." The result is that your referred customers have been prequalified and are more likely to end up doing business with you.
Greater loyalty: A study done in a German bank and reported in Forbes found that referred customers were about 18 percent more likely to stay with the business than other customers. That results in more money earned over time.
Lower marketing costs: The cost of marketing your business declines the more your customers praise your services and attract new customers for you. You can then spend less on other marketing tactics, which can result in higher profits.
So what can you do to encourage referrals? There are a few things:
Create a referral reward program. Encourage current customers to refer others by giving them an incentive, such as a gift certificate or a discount on future services.
Make it easy for customers to share your information. Give them an extra business card to pass along, or ask if they would share your social media posts with others.
Ask if your customers know anyone who might need your services. Sometimes this is all it takes.
If you're working at a customer's home or office, ask if you can put up temporary signs with your company name on them on the lawn so that others in the neighborhood are aware that you're nearby. Sometimes this gets folks stopping by to ask you for a quote.
Most importantly, continue to delight your customers with the quality of your workmanship. The more you impress them, the more they'll talk about your business. That's the best way to generate referrals.