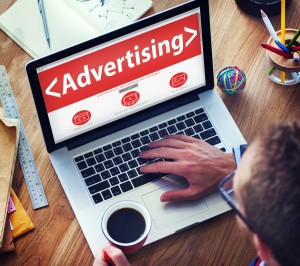 Everyone has been telling you to advertise your business and to reach out to more potential customers. You have a great services, so it's important to make sure people know about them. But advertising a business sometimes feels like something only large companies can afford to do.
Don't worry. Low-cost ways to attract new customers exist, notes Small Business Computing.com, and making them part of your business-building goals is important. Here are four top methods to get you started.
Websites and blogs
VerticalResponse recommends that you list your company on Yelp and similar online directories. Setting up a new listing is easy and usually low-cost. Be sure you include photos. Also, check AngiesList.com to see if anyone is discussing your work.
Websites exist for every topic and community. Search for websites or blogs that write about your type of business, especially in your region. Create a list of the sites near the top of Google's search results. They are likely the most popular.
First, simply email these sites and ask if they would be interested in writing about your business. It's worth a try! If not, find out how much it costs to advertise. Your best chance of success is targeting customers who are already interested in your type of products and services.
Google, Facebook, Twitter
These websites are the biggest players in advertising a business now. A potential customer is more likely to search Google than almost anything else, so you need to make sure your business is listed on Google correctly.
Google has a popular program called Google AdWords, which can display text ads to potential customers. You can use AdWords for as little as a few dollars per day.
Social media platforms like Facebook and Twitter offer advertising programs as well. Like Google, the programs can be inexpensive and flexible enough for a small business like yours.
Cross-promotions with other businesses
This method is old school, but you can modernize it with an online twist. Instead of just putting fliers on your counter for the local flower shop, try offering an ad on your website to their business, and ask them to do the same for you. Or promote their events in a monthly email to your customers.
Make sure the trade is as even as possible. Check to see if the other business's website has as much traffic as yours, or more. Or see if they will let you use their customer list to send out an email promoting your business. The result will be positive for you both.
Getting involved in the neighborhood
Websites like Meetup.com allow you to find like-minded people in your area. You could teach a class on subjects that show off your expertise, suggests the Houston Chronicle. Own a landscaping business? You could offer to teach a class on how to grow beautiful roses. Are you a contractor? Teach your neighbors what the most important questions to ask are if they need home repairs. In the process you will meet new people, and they will get to see you as a very helpful businessperson.
Don't be afraid to try something new every week to promote your business. You may be surprised by the reward.