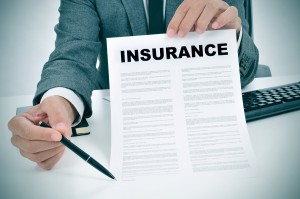 Like most drivers, you're probably interested in saving some money on car insurance. That's especially true if you're a small business owner with a commercial truck, since pickups and work vehicles can be especially pricey to insure. Your truck is your livelihood, so you want to make sure you have good enough coverage if it's ever in an accident. Check out these three tips to keep your rates down while staying fully covered.
1. Check your coverage
Far too many drivers get talked into insurance plans they don't really need. If you're looking for a way to decrease your rates, check your coverage. You might find that your liability limits are, realistically, too high, or that the vehicle you're driving is now old enough that it doesn't need pricey comprehensive coverage anymore. You might also consider raising your deductible. Any of these solutions is a quick, easy way to drop your insurance rates while remaining covered.
2. Shop around for car insurance
It may seem like a no-brainer, but far too many drivers don't spend enough time shopping for car insurance. Before you sign a policy, be sure to call at least a few different companies to get a quote. You might be surprised to find just how much variation there is between insurance companies, even for the same coverage.
3. Pay in full, on time
There's no easier way to drop your insurance rates than to pay your bills in full and on time. Nearly every company now offers a discount for this, giving drivers the ability to lower their rates by simply paying everything up front. While this could cause temporary cash flow issues, paying in full and on time will almost always save you money in the long run.
Although these tips may seem simple, they're certainly worth trying — especially if you feel like you're spending too much on your car insurance. You might be surprised to discover just how much you can save by applying these tips to your own policy.