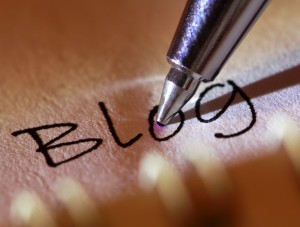 As a business owner, you may be firmly sold on the idea of having a blog for your small business (if not, refer to this post for the reasons why you need one). Simply posting to the blog on a routine basis does not guarantee success, however. To help ensure the most effective blog, follow these blogging best practices.
Post Length: Write to the Topic
The topic of a blog post will often dictate its word count. For example, a blog post recapping a weeklong road trip will be longer, presumably, than a post simply meant to share a video. A general rule of thumb is to stay within a range of 250 – 500 words. In practice, each post should be exactly as long as it needs to be, with no fluff to pad the word count, but no shortage of good, valuable information, either.
Include a Relevant Title
Your title should effectively convey the topic of the blog post. In other words, the reader should know what a post is about by reading the title alone. Using relevant key words will help convey that meaning and will also help in search engine optimization (SEO).
Use Key Words
Search engines like Google and Bing rely on key words to find content for their users. Therefore, to optimize for search engines, every blog post should include relevant key words in titles and paragraphs. Think of keys words in terms of what a person might Google to find your post.
Example Search: How to connect a fifth-wheel hitch?
Related Post Title: "How to Connect a Fifth-Wheel Hitch in 5 Easy Steps"
Images
Every blog post should include at least one image to help tell the story (the more images the better). Images should be high in quality in order to render properly on web browsers. For SEO purposes, the file names of images should be changed from the numerical ID (DSC_0148.jpg) to something with key words (2015_Jeep_Cherokee_black.jpg). Images should be spaced out evenly within the post to create balance between the visuals and text.
Link to More Content
Include links to relevant blog posts, specific products or services, or other online properties whenever possible. Avoid linking to non-brand properties unless the link significantly improves the reader's experience.
Avoid the Hard Sell
Keep in mind that blogging is not advertising. As much as you're trying to convey a clear message regarding the value of your brand to potential customers, not every post has to focus exclusively on products for sale or services for hire. Include how-to guides, product care instructions or even coverage of industry events, for example. Anything that shows you're committed to both your industry and your customer will be of value to your brand.
Close with a Call to Action (CTA)
Every blog post should close with a clear call to action prompting the reader to engage further with your company. Directing readers to visit other pages of your website, sign up for a newsletter or visit your location in person are all common CTAs. Asking readers to leave a comment on the post is another way of promoting engagement. To that end, we're asking you: What blogging best practices would you include on this list?