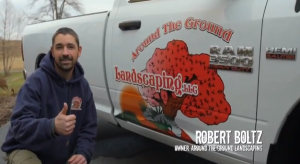 In today's ultra-competitive commercial vehicle market, consumers and manufacturers alike understand that the "total truck package" includes more than capability, durability and reliability. Incomparable customer service and an ongoing dealer relationship have become almost as important to the truck buying experience as any component underneath the hood.
To outpace the customer service status quo, FCA offers BusinessLink®, an innovative business program that pairs business owners with the right vehicles while offering a wide selection of services, incentives and member perks.
Learn more about the benefits of BusinessLink® by watching this video testimonial from Robert Boltz, owner of Around the Ground Landscaping in Bernville, Pennsylvania. Robert's BusinessLink® dealer is Savage 61. Locate your closest dealer by visiting our website.