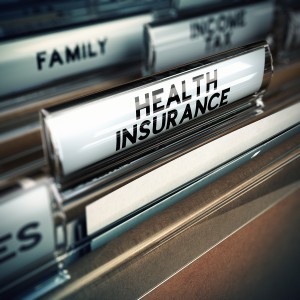 If the boss cares, employees will care. That's what the recent 2014 Aflac WorkForces Report reveals when it comes to business health care. The findings show that 80 percent of employees said that health care benefits would encourage them to stay in their jobs. All the effort you've put into your business and creating a great environment for your team can be enhanced with the right benefits — ones that are transparent, increase productivity and help create a loyal workforce.
According to the Aflac report, 63 percent of employees responded that having health insurance was important for their work productivity. And 66 percent said that benefits make them more loyal to their boss. This is in contrast to what employers think, with just 40 percent of businesses believing benefits help productivity, and 48 percent thinking they make their crew more loyal.
Your employees want to look after themselves and their family as much as you want to look after yours, so it makes sense that health benefits are a big concern for many workers. Only 25 percent of employees said they are prepared financially for a serious illness or injury. And it doesn't help that 73 percent of employees think health care is too complicated.
How to choose the best health care for your team
Health insurance is regulated by individual states with specific laws and regulations, and there are also several insurance carriers within each state to consider, all of which offer various portals. Make it as easy as possible for your team by offering insurance through an easy-to-administer, easy-to-use portal. That lets your crew concentrate on the job, safe in the knowledge that they are being looked after.Be diligent about the process.
To decide which option is right for your business, start by getting quotes from different insurance carriers. Consider if group insurance, where everyone has the same kind of plan, is right for your employees. You can also consider higher-deductible plans, health savings accounts and prescription drug plans. While it's true that rising health care costs are a growing expense for small business owners, the reality for your workers is that out-of-pocket medical costs can be overwhelming, so you should be looking to relieve some of this pressure.
Recently, the government established the Patient Protection and Affordable Care Act, which offers Small Business Health Options Programs (SHOPs). In these exchanges, which are run by federal and state governments, small business employers can shop for health coverage for their employees.
As a small business owner, you understand that it takes hard work, long hours and sacrifice to make everything run smoothly. A business health care portal needs to run as well as your business runs. You'll want to find portals that can be managed efficiently, so you can spend more time completing jobs. As a small business owner, your employees are your most important investment.