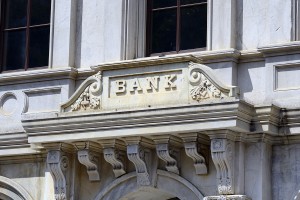 Opening a commercial banking account will help you end a lot of confusion in your small business. If your expenses for your daughter's quinceañera are mixed in with the payments on your new truck, you'll have some major headaches at tax time. Separating your work finances from your personal money is easy when you have the right account at a local bank, but you'll have to do some homework first. Here are five things to consider before opening a business bank account.
1. Requirements for business accounts
If you're in the early days of running a business, you should consider filing for a sole proprietorship or another appropriate classification for your company. You will need this information to open a business account. The U.S. Small Business Administration (SBA) lists the documents you should bring when opening an account.
2. Know your banking needs
Before you open a business account, consider what services you need today and in the coming years. Figure out how often you need to make deposits, and whether you need to process credit cards or send money internationally. If your cousin that's helping you part-time might become a full-time employee soon, consider professional payroll services to keep your company taxes in order.
3. Fees vary widely
The last thing you should do with your hard-earned money is waste it on bank fees. Commercial banking accounts often have lower fees when you use a credit card from the bank for monthly purchases. Paying the bills promptly will help you avoid interest charges. Other ways of keeping fees low are maintaining a minimum balance and choosing paperless (online) banking. Online accounts are not complicated, so it is worth taking the time to set one up if it will save you cash every month.
4. Fraud protection is not guaranteed
Though you have full fraud protection for personal credit cards and bank accounts, businesses sometimes do not. Business News Daily reports that commercial accounts are now popular targets for fraud. The CEO of MineralTree told the website that small business owners should create special protections for bank accounts that employees are using. No matter what system of protection you choose, have a clear understanding of fraud policies before opening your commercial account.
5. Personal relationships with bankers pay off
As your business continues to grow, so will your commercial banking needs. Talk to the bank employees and find a way to connect with them. Maybe your children share the same interests, or maybe you have a favorite taquería in common. Having a close relationship will help when you prepare for loan applications or other bank transactions down the road.
A business bank account is a valuable tool for growing your company. With your finances in place, you'll be free to focus on the most important part of running your business — doing good work to provide for your family.