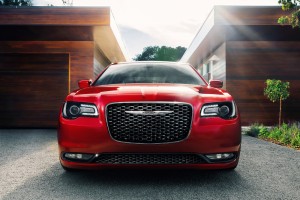 Sure, small and subtle has advantages. But sometimes big and bold simply wins the day.
To mark the 60th anniversary of the Chrysler 300 nameplate, Chrysler brand is launching a revamped version of the iconic Chrysler 300 for model year 2015. With interior styling and performance features that rival competition in higher price tiers, as well as exterior updates reminiscent of the landmark designs of 300 models past (specifically the 2005 model year), the new 2015 Chrysler 300 sedan is as big, bold and beautiful as they come.
Please enjoy this video showcasing the features of the new 2015 Chrysler 300. To learn more about the vehicle—how it just might be your perfect work vehicle, for example—stop in to see your closest BusinessLink® dealer.