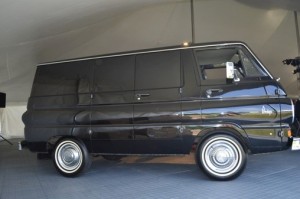 Did you know that Chrysler Group has a nearly 100-year history of producing work vehicles? The company's van production began under the Dodge logo in 1918.
Take a ride back in time with Chrysler Group historian Brandt Rosenbusch as he picks up the story there with pictures of many of the early cargo and passenger vans.
The Chrysler Group is building upon the best of its commercial vehicle successes over the years and paving the way for the future with the Ram ProMaster and all-new Ram ProMaster City.
For weekly heritage pieces just like this one, follow us on Twitter at @ChryslerForWork.