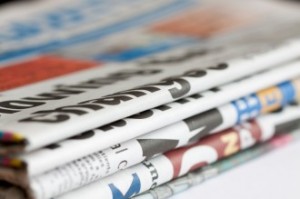 At the Chrysler for Work Blog, we understand that to be a successful small business owner, you need to be up-to-date on the latest tools and information surrounding small business, not just on the vehicles that drive them. Today we bring you a collection of articles to help inform and inspire you in that regard.
After 14 years of business, Crumbs Cupcake, a pioneer in the cupcake bakery movement, abruptly closed its 50 stores. On Monday, July 7th, the company notified its employees that the bakery was going out of business, effective immediately. Could the demise of this once-booming business be contributed to its one-track product offering? Read this Forbes article to find out.
Consumers today have a slew of communication tools at their fingertips — and one that many small business owners are beginning to integrate into their Internet real estate is live cat.  Live Chat functions as a responsive instant messaging system that enhances the customer service experience. Learn about all of benefits of this popular tool in this article from Business2Community.
Kickstarter is an online donation site where people can pledge money toward a variety of diverse projects and reap rewards for doing so. On July 3rd, a Columbus, Ohio, man posted a Kickstarter project with a goal of $10 and a desire to make his first-ever batch of potato salad. Find out how his far-fetched ambition lead him to raise upwards of $60,000 in this this article from CNN.com.
Based on a quarterly review of financial trends among private businesses, Forbes.com reports that privately held construction companies are increasing sales at an annual rate of 13 percent, marking a second year of double-digit growth.
Have you read any good articles on small business lately? If so, share them with us on Twitter by including our handle @ChryslerForWork.