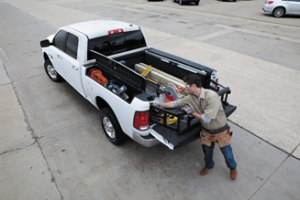 BusinessLink® dealers know that for small business owners running a business means cutting costs, not corners. That's why we've decided to team up with The National Federation of Independent Business (NFIB) to help lower the cost of owning a work vehicle.
"More than 80 percent of small businesses use at least one vehicle, and the cost of buying, operating, equipping and maintaining these vehicles is a major expense for owners," said Mark Garzone, NFIB Senior Vice President of Marketing. "By offering our members savings on equipment and maintenance — and helping them into more fuel-efficient vehicles — NFIB and ChryslerGroup are helping lower the cost of ownership and making it feasible for small businesses to make this investment."
NFIB member business owners, their employees and their immediate family members at the same residence may receive a $500 cash allowance toward the purchase or lease of select 2014 Chrysler, Jeep®, Dodge, Ram Truck and FIAT brand vehicles.
 The select Chrysler Group and FIAT brand vehicles include:
Ram Truck brand: 1500, 2500, 3500 pickup trucks (Regular, Crew or Quad Cab); 3500, 4500 and 5500 Chassis Cabs; ProMaster Van and C/V
Jeep brand: Cherokee and Grand Cherokee (excluding SRT)
Chrysler brand: 200 (excluding LX), 300/300C (excluding SRT) and Town & Country
Dodge brand: Dart, Durango, Charger (excluding SRT), Grand Caravan (excluding AVP) and Journey (excluding AVP)
FIAT brand: 500L
The $500 discount is off the final negotiated price of the vehicle and in most cases can be combined with other offers like BusinessLink®'s On The Job™ Incentives to increase savings.
The On the Job™ program allowance, valued at up to $1,000, enables the business owner or employee purchaser/leasee to choose from one of four offers:
Up to a $1,000 vehicle graphic allowance for car/truck
Up to $1,000 equipment/upfit allowance for add-ons like a ladder rack or tool box
A Bosch tool kit, such as table saws and drills
Two years (up to 8) of free oil changes
Enrolling in Chrysler Group's BusinessLink® program is completely free. You can begin registration online or call 877-2THELINK to speak to someone directly