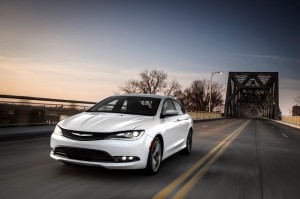 Small business owners are the "Born Makers" — the people who constantly create, reinvent and never look back. Born Makers remind us that it's not just a matter of dreaming big ideas, you also need the ingenuity and commitment to make big ideas happen.
This commercial for the All-New Chrysler 200 celebrates these individuals and introduces the world to a car that proves a well-made sedan doesn't have to cross an ocean to be worthy of American driveways.
To learn more about the All-New 2015 Chrysler 200 as well as the  On the Job® incentives available for small business owners, please visit ChryslerCommercialVehicles.com.