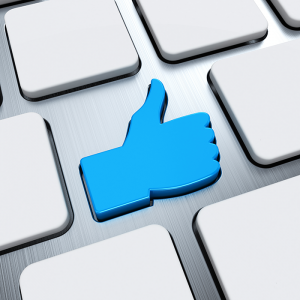 These days, consumers turn to the Internet when making purchasing decisions of almost any kind. Whether it's choosing a contractor to build a home or simply finding the closest place to grab lunch, consumers depend on search engines like Google and Bing to lead them in the right direction.
Chances are you've done this yourself, and you may have noticed that the first results that populate lead to online review websites such as Yelp!, Google Reviews, Angie's List or Trip Advisor.
Online review sites make it easy for potential customers to look up businesses and compare ratings and reviews from other consumers. Positive (and negative) reviews can help establish the credibility of your small business and have a powerful influence on consumer purchasing decisions.
Here are several tactics to help your small business establish a strong organic rating on online review sites.
Signs
Make your customers aware of your online presence by placing "Find us on Yelp" and similar banners in high-traffic areas such as the main entryway or point-of-service counters.
Take Away
Another great way to encourage online reviews is to include touch points in giveaways. Try incorporating review website and social media logos onto your business cards and email signature to remind your customers that they can engage with you online.
Convenience Counts
Set yourself up for success by making it as easy as possible for customers to leave a review. One way you can do this is by embedding buttons on your company's website that direct traffic to popular review sites. Another way is by linking out to review sites within your social content, especially blog posts.
Deliver a Great Customer Service Experience
Providing a great customer service experience will have a direct correlation with how your business is rated on review sites. Strive to make continuous improvements in your customer-service strategy and treat every customer as a potential reviewer.
Get Personal
Remind your customers that you value and appreciate their feedback. After a transaction, don't hesitate to ask customers to share their experience on review sites.
Don't Fake It
Most platforms have a custom algorithm in place to detect illegitimate reviews. Getting caught fabricating or purchasing positive reviews can severely damage your reputation and could land you with hefty fines.
Here at Chrysler Commercial Vehicles we encourage our fans and customers to share their feedback. Let us know how you feel about our vehicles on the Chrysler for Work Facebook page.