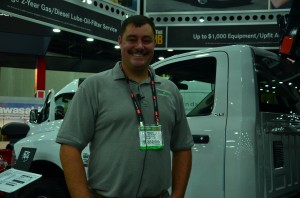 Every Friday on The Working Blog, we publish another entry in our "Real People, Real Businesses" series. The idea of this series is to feature YOU, the small-business owners of the world, aka the real drivers of the economy.
Why did you start your small business? What keeps you motivated? Why are small businesses so important? What makes for a capable work vehicle? These are the types of questions we ask, and though the answers can be as varied as the people we interview, there remains a definite commonality between small-business people everywhere—what seems to matter most is pride in a job well done.
Today's edition of "Real People, Real Businesses" features Brandon Stamper, a fireman, landscaper, Ram Trucks fan, and the owner of Brandon's Cut in Winchester, Kentucky.
Stay tuned to The Working Blog for more interviews like this one!