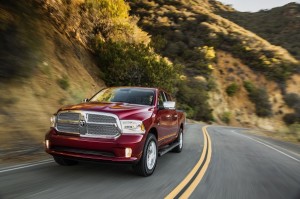 It hardly needs saying—2013 was a great year for the Chrysler Group and its vehicles. From the launch of exciting all-new vehicles, including the Ram ProMaster and the Jeep Cherokee, to the introduction of powerful yet efficient new engines, namely the 6.4L HEMI V6 and 3.0L EcoDiesel, to steady technological advancement within the tried-and-true brand lineups, Chrysler Group LLC continues to solidify its position as one of the top manufacturers in the automotive world.
This was true especially in the realm of commercial vehicles, where we strived continuously in 2013 to set ourselves apart from the competition. We did this not just by producing reliable cars, but by connecting vehicle and business owners with valuable resources, be it our BusinessLink® program, our On The Job™ Incentives or various small business and vehicle resources posted right here on The Working Blog.
Now that 2013 is coming to an end, we're taking a moment to look back on some of the most popular stories from the past 12 months. Not surprisingly, many are on the subject of our award-winning vehicles.
We know your time is valuable. Thank you for spending some of it on the Working Blog.