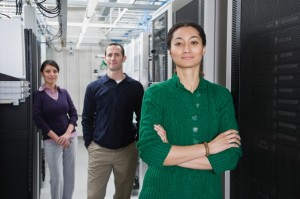 Whether it's On The Job™ incentives, a BusinessLink® membership or potential tax deductions, the savviest business owners don't turn down good opportunities when they see them.
Today, we're pleased to announce another good opportunity. On Thursday, November 21, 2013, Chrysler for Work will host a free webinar for small business owners wanting to learn more about the Depreciation Bonus and Section 179 of the U.S. Tax Code.
Expected to be reduced dramatically at the end of this year, Section 179 currently allows business owners to deduct, in some cases, the full purchase price of certain work vehicles, up to $500,000 total, in the same calendar year the vehicles were purchased. Also expected to change, and, in fact, end completely, is the one-time bonus depreciation of 50% currently available for qualified new vehicles.
To learn more about Section 179 and the Bonus Depreciation, and why it might make sense to your business to invest in a new vehicle now, tune in to the free webinar on Thursday, November 21. Here's how to join one of the two sessions.
Session One, 11 a.m. ET on November 21
Session Two, 4 p.m. ET on November 21
For those unable to join the webinar during either of the first two showings, an on-demand replay will be available on The Working Blog after November 21.
Disclaimer: This webinar provides an overview of IRS Section 179/Bonus Depreciation. Always seek the advice of your accountant, tax advisor or attorney for how Section 179/Bonus Depreciation impacts your business.