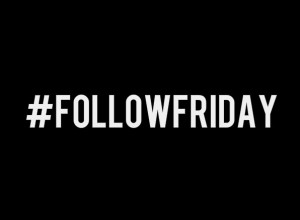 The Working Blog understands that to get the most from your business, sometimes you need to learn from others. To that end, we are collecting top Twitter handles from multiple industries—real estate, landscaping and HVAC, to name just a few—and presenting them in an ongoing blog series called #FollowFriday.
Today on #FollowFriday, we highlight five different Twitter handles from the world of insurance, each one a valuable resource for insurance agencies, agents and, who knows, maybe members from other industries as well (after all, we all need insurance).
This is a go-to source for the latest news from the legal side of the insurance industry, perhaps more relevant now than ever thanks to sweeping changes coming to the United States health care system. With a steady feed of "updates, news and analysis written by the nation's leading insurance lawyers and firms," count on @Insurance_Alert to keep you well informed with regard to legal changes within the system. Though somewhat heavy on legalese, this feed remains accessible to anyone with interest in the insurance field.
An informative collection of outside resources interspersed with original insight, the Twitter feed from Rick Morgan, aka @rickjmiv, is a must-follow for agencies or independent agents looking to solidify their brand identities. In addition to being senior vice president at Aartrijk, a boutique communications firm specializing in insurance and financial services, Mr. Morgan bills himself as a strategist, presenter and facilitator for the insurance industry. With 5,500 followers, the billing seems justified.
Much of the content in Bryce Williams' Twitter feed (@brycewatch) is directed toward employers and focuses on the impending changes in the health care system. Therefore, enterprising insurance agents can and should look to him for perspective regarding the concerns of their clients. Though most content is aggregated from credible sources, @brycewatch always includes an objective, succinct summary of the resource to which he is linking.
Insurance Journal (@ijournal)
Here's one for the property casualty industry. Agents with interests in this area will already recognize Insurance Journal as a solid source for news and information. @ijournal, the official Insurance Journal Twitter handle, consistently delivers as another dependable source for news. Twenty-three thousand followers indicate as much.
Financial Social Media (@FinSocMedia)
Like professionals in many other industries, insurance agents and agencies are still figuring out the best way to take advantage of the tool that is social media—@FinSocMedia is just the handle to help you with that. Look to this insurance and financial services-focused Twitter feed for content on how to craft your own successful presence on the Internet.
Final Thoughts
Are there any accounts that you think we should add to our list? Please let us know in the comments below.