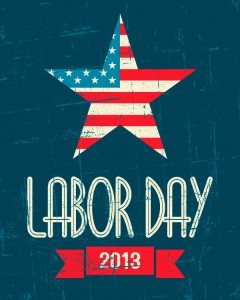 Labor Day is a time to celebrate the social and economic achievements of American workers, 77 million of whom are employed by the owners of small business.
At Chrysler Commercial Vehicles, we thank everyone for their hard work, employees and employers alike, and we are honored that so many of you choose to go to work in and with Chrysler Group Vehicles. Here's to hoping our best efforts in the design, engineering and assembly departments lead to your best efforts on the jobsite.
Have a happy Labor Day, everyone, from your friends at Chrysler Commercial Vehicles.