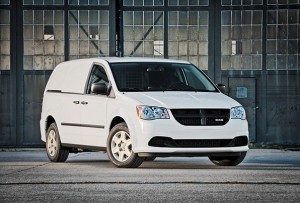 Last week, The Working Blog brought you two videos detailing exterior and interior features of the 2014 Ram C/V Tradesman® cargo van. Today we make good on our promise to bring you two more, and we include them here with the following message:
As effective as these videos are in conveying the capability, durability and overall dependability of the Ram C/V, there is no substitute for real-time and real-life experience. In other words, we wholeheartedly encourage you to visit your nearest BusinessLink® dealer to speak in person with a qualified salesperson or, better yet, to test-drive one of these business-focused vehicles for yourself.
Now, with that said, please enjoy these two Ram C/V videos. The first video features the C/V's dependability, and the second one highlights its overall capability.
2014 Ram C/V Tradesman Cargo Van | Durability
Spotlighted Durability Feature(s): Because you need a vehicle built for work, covered 17-inch steel wheels, all-season extra-load capacity tires and commercial-duty suspension all come standard with the Ram C/V.
2014 Ram C/V Tradesman Cargo Van | Capability
Spotlighted Capability Feature: The Pentastar® V-6 is a high-tech, high-performing engine with variable-valve timing (VVT) that hits the sweet spot between power and efficiency. It delivers best-in-class horsepower (283 hp) and torque (260 lb.-ft.) without sacrificing fuel economy.
Stay tuned to The Working Blog for more vehicle-centric videos and other feature-focused content.