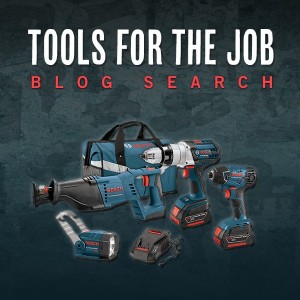 Give a man a fish and you feed him for a day. Give a man (or woman) $15,000 in Bosch power tools and, well, the possibilities are nearly limitless.
Chrysler Commercial Vehicles, in conjunction with Ram Trucks and Bosch Power Tools, is pleased to announce that the grand-prize winners have been named in the Tools for the Job Blog Search. The word-find contest that sent people back and forth from the RamZone Blog to The Working Blog will now send three $15,000 Bosch Power Tool packages to three of our participants.
Congratulations to our grand-prize winners, Sean A., Rhonda B. and Krista H., hailing from Pennsylvania, Montana and Nevada, respectively. We hope you all enjoy your new Bosch power tools, and we thank everyone who participated in the Tools for the Job Blog Search contest.