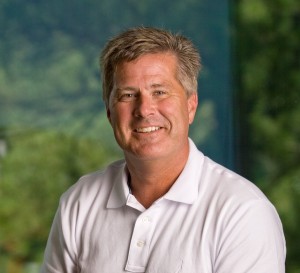 It isn't always obvious what connections exist between the local mom-and-pop hardware store, the catering business down the way and the small organic food market on the corner. That the local florist has anything in common with the pizza parlor next door is often overlooked because of the differences in what they do: delivering flowers versus delivering pizzas.
But the fact is these small businesses—scratch that, all small businesses—have a great deal in common. For example, they all depend on continued support from the communities in which they live, and, in return, they provide their communities not only with valuable services but also with more viable local economies—something that's good for everyone.
Helping bring these commonalities to the forefront of the conversation are "Buy Local" advocates like Bill Brunelle, executive director and cofounder of Independent We Stand, an organization billing itself as "a movement of locally owned businesses dedicated to educating their communities about the important of buying local."
We caught up with Mr. Brunelle recently to ask him a few questions about Independent We Stand and the organization's educational efforts.
The Working Blog: According to your website, your mission is to educate communities on the importance of buying local. What does that look like from a day-to-day perspective? What is the lesson plan, so to speak?
Bill Brunelle: First off, great question. I would probably tell you that the lesson plan could be divided into several major areas. One of the most important areas is public relations. We don't have a huge budget. What we have is a team of folks who have helped us get coverage in everything from the Wall Street Journal to Forbes magazine. In fact, MSNBC named us "Website of the Week" last year for Small Business Saturday.
Major publications like the Wall Street Journal are turning to us for help in finding interview subjects. This is because we have such a good relationship with all our members and because we are aware of their stories. It started with Father's Day in 2012. The Wall Street Journal approached us for some good father-son or father-daughter stories, and we turned them on to a lighting company out of Cleveland (no pun intended). The story they wrote was about how difficult it is sometimes to work with your dad and how great it can be too.
TWB: So, in a way, you're aggregating stories of the small business owner for when the press or whoever else comes calling.
BB: Exactly. Another thing we do is we go on these road trips every six months. We try to visit five cities in five states in five days and we try to stop at and buy from as many independent places as we can, whether it's a hotel or meals or gas. We try to shop independent, and the whole time we're posting and tweeting along the way.
These trips have proven very popular among our followers. We get invitations to go to other sections of the country during the campaigns, and we've had people call out restaurants in their hometowns. It's really a lot of fun. Then we take our footage and we go back and produce little short-form videos for our YouTube channel that have proved to be very successful in helping spread our message.
(Interview continues after the video)
TWB: What is the most important reason to buy local?
BB: I think the biggest current selling point is the research that was done last summer. It shows that if you shop at a locally owned retailer versus a national chain, three times more money is returned to local economies. Three times.
I deal with small businesses all the time, and they want to know one thing: will the push to buy local help ring my cash register? Indeed it will. The Institute for Local Self-Reliance did a study this past January showing that in a community with an active buy local movement run by local businesses, sales were almost double what they were in markets that did not have an active buy local movement. So, indeed, groups with missions similar to Independent We Stand are helping to ring the cash register.
(Interview continues after the video)
TWB: What will success look like? Does the "Buy Local" movement have an endpoint? Will there always be a need for the kind of work Independent We Stand is doing?
BB: I think there will always be a need for the work we do. I don't see an endpoint at all. I think that the large national chains aren't going anywhere; they have huge budgets. Besides, the one thing you'll find out about Independent We Stand is that we aren't slamming the big guys or anything like that—we're just trying to get people to think local more often.
Small business owners interested in learning more about Independent We Stand and what the "Buy Local" movement means for you, please visit www.independentwestand.org.
Do you have a story to tell? We are always open to meeting new people and connecting with real businesses across the country. If you'd like to be featured in our "Real People, Real Businesses" series, you can easily reach out to us on Twitter or on Facebook. We'd love to talk.