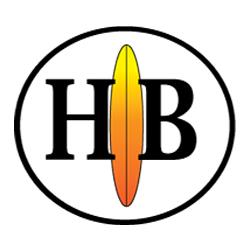 Every Friday on The Working Blog, we publish another entry in our "Real People, Real Businesses" series. We're featuring YOU, the small-business owners and the real drivers of the economy. Why did you start your small business? What makes you tick? Why are small businesses so important?
We'll also feature insightful guest posts from thought and industry leaders and BusinessLink® dealers from around the country who partner with and add value to small businesses.
We're always open to meeting new people and connecting with real businesses across the country. If you'd like to be featured in our "Real People, Real Businesses" series, you can easily reach out to us on Twitter or on Facebook! We'd love to talk.
The member services of our free BusinessLink™ network of Chrysler Commercial Dealers help set us apart from the competition. But the program is really designed to set your small business apart from your competition. Next-bay service (so your vehicle is always first in line for maintenance and repair work) and free loaner vehicles are just a few of the services that you can always count on as a BusinessLink customer.
But don't take it from us, take it from the dealers themselves, who partner up with small businesses in their communities to give them a competitive advantage, designed to keep their vehicles on the road – and money coming in.
We caught up with Kelsey Rae and Nick from Huntington Beach Chrysler Dodge Jeep Ram in Huntington Beach, CA, to talk about how they help small businesses. A Chrysler and Jeep® brand vehicle dealer for more than 40 years, they purchased a Dodge and Ram franchise in 2011 and took on their BusinessLink program. They invigorated the program as they trained their employees about the commercial side of vehicle sales.
Chrysler for Work (CFW): What kind of small businesses and vocations do you serve?
Kelsey Rae (KR): We serve plumbers, florists, Realtors® – everybody, really. From small businesses owning a Jeep Grand Cherokee to a Chrysler 300, to us, technically, anybody can be a BusinessLink customer.
CFW: What do you think are the most valuable services that a BusinessLink dealer can provide a business?
Nick (N): What Chrysler offers that no one else offers is next bay available with service because, as a small business owner, time is of the essence. The sooner you get their vehicle back, they're able to make their money with their vehicle. So being able to offer that is probably the biggest key over other brands.
Chrysler has now truly taken ownership of the small business and commercial market. They have a product that's superior to the other makes and brands and they're going heavily into the market of capturing commercial, whether it's large or small, and they're following through on their commitment to the dealerships. It is a superior product, so it is easier to sell it. Across the board Chrysler has done a great job of offering reasons to buy.
Small business customers will basically run their vehicles until the wheels fall off, so a service like next bay available is an added plus. So now, not only do they have a vehicle that they're totally happy with, but they get it back as soon as possible and they have peace of mind. The Chrysler group truly has something for everybody, from the small Dodge Dart to the Ram 4500 and the 5500 Chassis. Whether they're looking for a luxury car in the Chrysler 300 or they're looking for an everyday Jeep Grand Cherokee, there's something for everybody.
CFW: Can you guys share any specific stories about how your dealership and the BusinessLink program you guys run has helped small businesses in the community?
KR: Do you have a couple hours? [laughs]
We had the husband that comes in, whose wife is purchasing a new Chrysler 300. He's getting a little sad that he doesn't have a nice new work truck. He sees a new Ram truck lined up and all of a sudden we're like, 'You know what? You own a business; you get this, this and this perk.' We've actually ended up selling him two new vehicles, and he's a business owner to Huntington Beach.
We've been able to network through him too. He's able to give us some references and resources and in turn, through his wife and her new vehicle, we bonded with the gentleman, sold him a couple new commercial vehicles, and we now have a wonderful relationship through the community to potentially sell more vehicles.
It's just the little things, especially in the community. We're very community oriented. We're family owned and operated. There's a lot of networking. A lot of networking. We sell to friends and family all the time. A great thing about the BusinessLink program is we're able to offer those business owners a little bit extra and they love that.
N: I sold a vehicle to a small business that sells brewery equipment for making beer. We could offer him the extra incentives for the small business and put our deal together. We were a little bit far away on the trade, and I was able to offer him that small business incentive for being a business owner and it helped close the gap.
We'd like to thank Kelsey Rae and Nick for talking to us about their dealership and the BusinessLink program. If you're a small-business owner in southern California, be sure to visit the Huntington Beach Chrysler Dodge Jeep Ram website and give them a visit – they can be your competitive advantage.