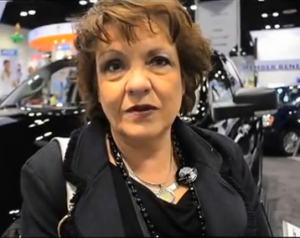 Every Friday on The Working Blog, we publish another entry in our "Real People, Real Businesses" series. We're featuring YOU, the small-business owners and the real drivers of the economy. Why did you start your small business? What makes you tick? Why are small businesses so important?
We'll also feature insightful guest posts from thought and industry leaders and BusinessLink® dealers from around the country who partner with and add value to small businesses.
We're always open to meeting new people and connecting with real businesses across the country. If you'd like to be featured in our "Real People, Real Businesses" series, you can easily reach out to us on Twitter or on Facebook! We'd love to talk.
At the 2012 REALTORS® Conference and Expo in Orlando, we talked to Realtors from around the country about their profession, their passion and the important role of their vehicles in closings.
Cindy Gerke-Edwards of Cindy Gerke & Associates Inc., is one such Realtor. Hailing from LaCrosse, WI, Cindy began her career as a real estate agent before starting her own brokerage over 20 years ago. With her experience in her community over the years, she's found that getting to know her clients and watching their families grow has become the most rewarding part of her job.
Cindy drives a Ram Truck to transport her all-important real estate signs all day long. But her truck does so much more. She'll help clients move, even towing their possessions with a trailer. In the winter, her Ram Truck plows parking lots. With her company logo wrapped on the truck, it also serves as a valuable advertising tool.
If you're a Realtor looking for a luxurious (and spacious) vehicle to drive clients around, the Chrysler 200 and Chrysler 300 are the clear choices. But if you, like Cindy, live in colder climates and need to do some heavy hauling for your business or for your clients, a capable, durable Ram Truck is the way to go.