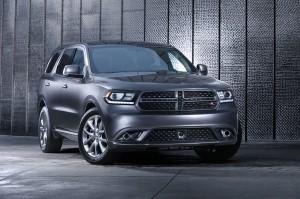 Many a small business owner has come to this realization—to succeed, one cannot simply be proficient at a single job; one must be expert at all jobs that come up. From master strategist to back-up delivery driver to chief errand-runner to head of new business acquisition (and on and on and on), the owner of a small business must often adopt as many job titles as there are jobs that need to be done.
In a perfect world, the small business owner would accomplish all of these jobs with help from a fleet of highly specialized vehicles, so that the perfect vehicle could be devoted to completing each job on the to-do list—a tough and rugged workhorse for chores demanding more muscle; a spacious cargo vehicle for the odd delivery or pickup; an efficient fuel-sipper for trips to see potential clients three cities away; and a refined and comfortable luxury vehicle for when those same clients want to ride along.
But the reality is this: Few small businesses can afford to operate a fleet of vehicles. And the good news is they don't have to—not when extremely versatile vehicles like the 2014 Dodge Durango are available.
Best-in-Class Towing Capability
The new 2014 Dodge Durango offers an excellent solution for the business owner who needs a powerful, capable vehicle. Pulling a trailer to an off-site job or event? Not a problem with the Durango's standard 3.6L Pentastar® V6 engine, and especially not with its available 5.7L HEMI® V8 engine, which comes with a best-in-class towing capability[1] of 7,400 pounds.
Refined Interior
Let's face it—in business, appearances count. A smartly designed and well-appointed vehicle can say a lot about the person who drives it—not only that the person values his or her own comfort, but that he or she is also aware of and concerned about the passenger's experience.
Current and potential clients might not ever mention your Durango's available Nappa leather-trimmed seats or available class-exclusive Blu-ray™ DVD system[1]. But giving them a lift around town in such a refined and comfortable vehicle is another easy way to reinforce those ever-important client relationships you've worked so hard in other arenas to cultivate.
Great Fuel Efficiency (Up to 25 mpg Highway)
A new, fully electronic eight-speed transmission with Eco Mode is largely responsible for the expected nine-percent improvement in fuel economy[2] over last year's model. Couple the increased efficiency with quicker acceleration, smoother shifting and a best-in-class V6 driving range of 600 miles[1], and from multiple perspectives, the 2014 Dodge Durango becomes the sensible choice.
Stay Connected
Successful small business owners take advantage of available resources. For the 2014 Dodge Durango, resources include the available class-exclusive 8.4-inch Uconnect® Access System[1] with on-demand WiFi[3] (available with paid subscription), an option that will help you and your passengers stay connected just about anywhere you go. Just be sure always to use your devices safely—if you're driving, pull over in a safe area before you connect.
Coming Soon
The 2014 Dodge Durango will be available in late 2013. In the meantime, please feel free to learn more about two good resources for small business owners—BusinessLink® and On the Job Incentives—currently available from Chrysler Commercial Vehicles.
[1] Based on 2013 Wards Mid-size Sport Utility segmentation. Excludes other Chrysler Group LLC vehicles.
[2] Based on manufacturer's estimated 17 city/25 hwy mpg with 3.6L V6 engine and eight-speed automatic transmission, RWD. Actual mileage may vary.
[3] The Uconnect Web feature is not intended for use by the driver when the vehicle is in motion. Always drive safely.