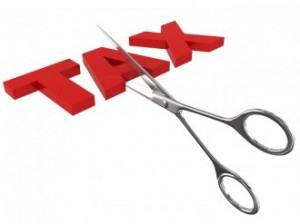 You know the adage… the only certainties in life are death and… what was the second part? Oh, right. Taxes. While it's easy to think of taxes as a detriment to business, they are, nonetheless, an inextricable part of doing business. And they can work in your favor. To help wade through tax rules that affect small businesses – especially with regard to the all-important decision of buying vehicles to help drive your business – sign up to attend our free webinar on October 4 with two renowned tax experts.
Barbara Weltman will fill you in about rules to keep in mind when you're in the market for a new car or truck for your business. Don't miss your chance to interact with experts whose combined expertise will touch on subjects like the limits on write-offs, Section 179 deductions, write-offs for leased vehicles, tax breaks for green cars, and more.
Barbara Weltman, an attorney and prolific author, is a trusted professional advocate for small businesses and entrepreneurs, and has contributed to The Wall Street Journal, U.S. News and World Reports, and a host of other small business-related outlets. Be sure to sign up for the free webinar, as Barbara will be giving away ten copies of her book Small Business Taxes 2013: Your Complete Guide to a Better Bottom Line.
Our free business tax webinar is on October 4 at 3 p.m. Sign up now to ensure your spot with our tax experts and for your chance to get a free copy of Barbara Weltman's 2013 small business taxes book.