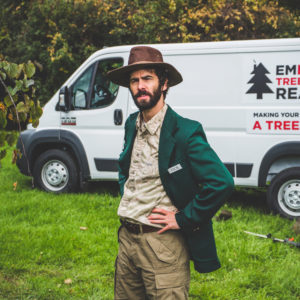 Some professionals specialize in a single vocation – plumbing, HVAC, construction, real estate and so on. Others, like our friend in the green jacket here, chose a decidely different route, opting for a much more multifaceted resume so as to not limit possibilites. In either case – whether you're a Jack of All Trades or the master of one – FCA's BusinessLink program offers the kind of VIP service you and your small business deserve.
The BusinessLink program is designed to connect small-business owners with Chrysler, Dodge, Jeep®, Ram and FIAT® Brand dealerships specifically equipped to handle the needs of small business. Enrollment in the program is easy, membership is free and the list of benefits is extensive, including preferential vehicle servicing ("next-bay service"), extended service hours, a dedicated account manager and more.
For more information and/or to enroll in the BusinessLink program, call 877-2THELINK (877-284-3546) or visit a participating BusinessLink dealership. You can also enroll on our website. Before you do, please enjoy these videos of a real Jack of All Trades at work.
BusinessLink | Jack of All Trades | Embark! Tree House Realty
BusinessLink | Jack of All Trades | Oh My Garnish
BusinessLink | Jack of All Trades | Prehistoric Party Time