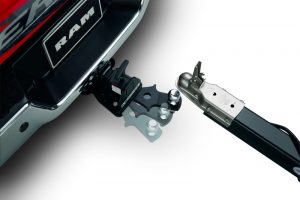 Welcome to the fifth and final installment in the Mopar® Maintenance Tips blog series. Readers will recall that Parts 1-4 discussed the simple steps owners can and should take to help ensure the integrity of their vehicles moving forward (and backing up, for that matter). Previous topics included things like why and when to change engine oil, why and when to check tire pressure, why and when to replace the battery and so on. In Part 5 of the series we take a slightly different approach.
Rather than focus on the whys and whens of various maintenance tasks, the video below (and this blog post in general) serves to inform and/or remind readers that add-on vehicle accessories can be a great way to customize a car, truck, SUV or minivan to a specific set of needs, particularly for small-business owners. However, care should be taken to choose the right kind of accessories, i.e., those developed by the vehicle's manufacturer, in order to avoid costly and preventable issues in the future.
Get Personal with Mopar Accessories
Description: Looking to make your vehicle sportier? Tougher? More utilitarian? The choice is yours! There is no shortage of built-to-last options. Put a personal stamp on your ride with hundreds of manufacturer-engineered accessories from the Mopar Brand.
Hate waiting in lines? Join BusinessLink, the free program from FCA US LLC, to get priority service the next time your work vehicle needs an oil change, a new battery or any other type of service.